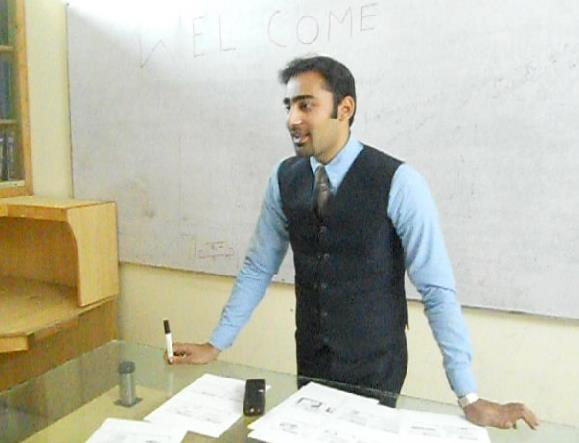 One-day training program was organized by Rise Group of College Bahawalpur campus. This special training session was organized on the basis of scholarship for 4 qualified candidates graduated from different institutes.
Training Program: Media Awareness Training
Trainer Name: Umair Khan
Venue: Rise Group of College Bahawalpur Campus
Objectives:
This scholarship based program was organized to train and enable qualified participants to learn modern journalism and blogging so that they may able to pursue their career in web media and technology.
Training Content:
Modern Journalism
Reporting Styles for Print, Electronic & Web Media
What is Blogging and How to Take a Start?
Content Writing for Newspaper and Blog
Effective use of Social Media Marketing
Trainer Profile: Umair Khan is a 23 years old young web developer, blogger and writer for local newspaper. He has developed 85 websites so far and has a vast experience in blogging, journalism and social media marketing.
Training Methods:
Presentations / Group Discussions / Role Play Activity / Reporting / Hands on blogging & Content writing
Outcomes:
Learn Modern Journalism on Web Media
Know the different reporting styles for different media channels
Learn content writing for newspapers, tv channels and weblogs
What is blogging and how to take a start?
How to use Social Media for effective marketing?
Activities:
Presentations
Video Reporting & Editing (Practical)
Content Writing (Hands on)
Starting first blog (Hands on)
Social Media Assignment