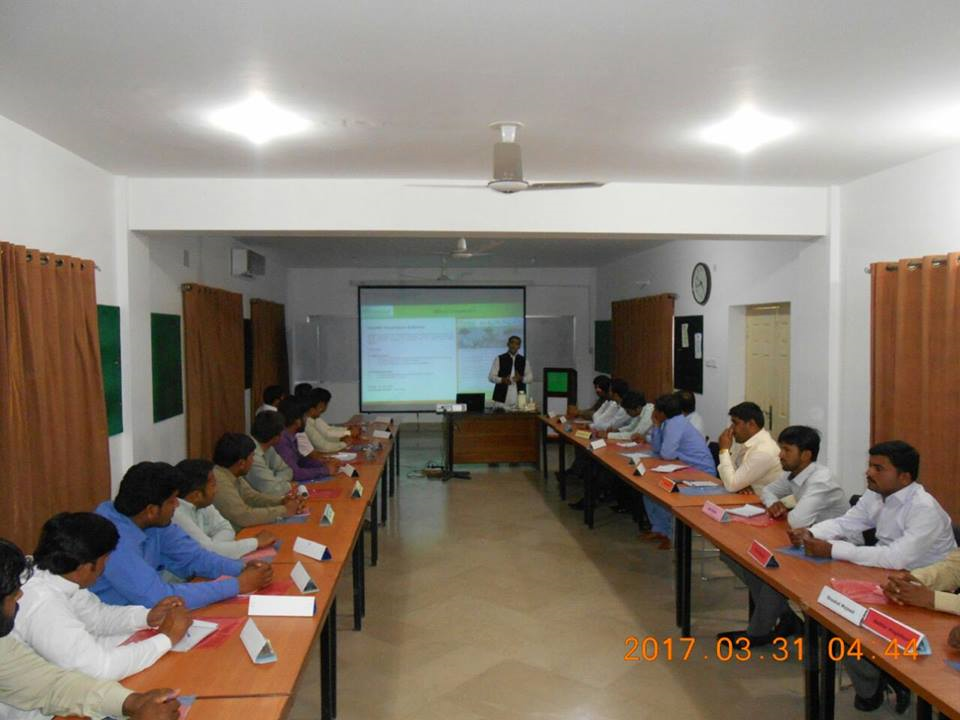 Insurance is an arrangement to compensate financial losses due to any uncertain situations. There are different kind of insurance products and everyone obtain necessary policy base on their needs.
NRSP Microfinance Bank is a leading microfinance bank. The bank has arranged different insurance products for assets and client insurance to secure the risk of loss.
Training Name: Micro-Insurance
Trainer Name: Umair Khan
Venue: NRSP Training Center, Bahawalpur
Objective:
The objective of this session is to aware the bank staff regarding insurance products being offered by bank to customers.
Training Content:
What is Insurance?
History & Background of Insurance
Difference between Insurance & Takaful?
What is asset insurance?
Banker's Blanket Insurance
Fire Insurance
Terrorism Insurance
Electric Equipment Insurance
All Risk Content Insurance
Machinery Breakdown Insurance
Vehicles & Motorbike Insurance
Third Party Public Liability Insurance
What is Client Insurance?
Hospitalization & Accidental death Insurance
SBP Crop Loan Insurance Scheme (CLIS)
SBP Livestock Insurance Scheme for Borrowers (LISB)
Product Credit Life Insurance
House Loan Insurance Scheme
Trainer Profile: Umair Khan has a 10 years' experience of supervision and management of insurance claims and Insurance procurement. He has delivered near about 100 training sessions to NRSP Bank's operation and filed staff.
Training Method: Presentation / Group Discussion / Role Play Activity / Quiz
Outcomes:
Understand the concepts of Insurance & Takaful
Awareness of Asset Insurance Products arranged by Bank
Awareness of Client Insurance Products offered by bank
How to Guide Customers regarding insurance products?
How to lodge claims of customers under client insurance products?
Understand the required documents and deadlines to lodge claims