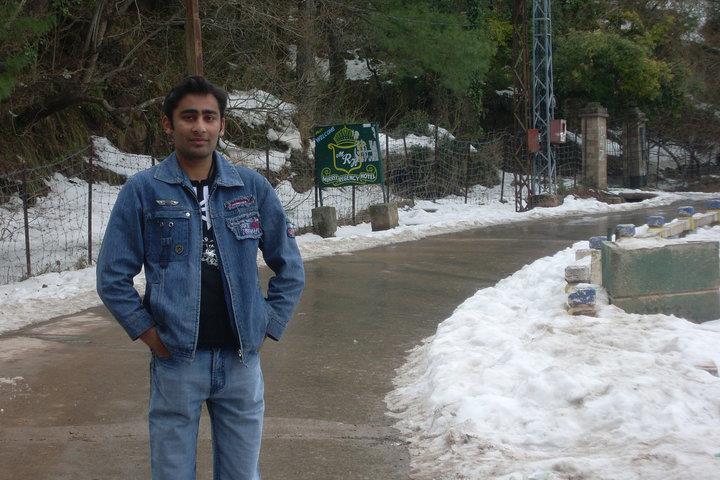 My first visit to Islamabad was planned abruptly but this time I left for Islamabad and Muree with full preparations. Muree is about 64 km away from Islamabad and the journey can be completed in one and a half hour.
My friend was returning to Islamabad after spending his holidays in Bahawalpur. Our plan was to spend a few days in Islamabad and then leave for Muree on the weekend where our common friend Asad lived. We intended to enjoy three days of snow.
We reached Islamabad from Bahawalpur after traveling for ten hours along with Abbas. Reaching the high and lush mountains of Islamabad, I felt as happy as before. Islamabad has an evergreen beauty and I am sure I will not be able to stay away from it for long.
Asad and our old college friend Arsalan were also living with Abbas in a same flat in Islamabad. However, according to the plan, after spending a few days in Islamabad as a bachelor hostel type life, on Friday evening, February 19, we left Islamabad for Muree by a van. As it was night time we could not enjoy the hills but as we were going up the cold was getting worse. Such cold falls in the month of December in Bahawalpur.
As soon as we reached Muree, we took our jackets out of the bag because we could not bear cold anymore. There were piles of snow everywhere, especially around all the passages as if the passage was made after the snowfall.
This was my first visit and I badly wanted to see the snowfall but it turned out that the snowfall had stopped a few days ago and now there is no chance of its happening again.
At the bus stop, as we get out of the van, agents of different hotels started trying to surround us and started telling us the facilities of their hotels. It was all new to me and I couldn't figure out how to get rid of them. Assad, being a resident of the area, scolded them in the language of the mountains, after which they all left us.
Asad had already made our reservation at the Nambal Hotel on Mall Road of Muree. In the hotel it was a four bed room which was enough for four of us. But of course we didn't come here to sleep. After freshening up we went out to Mall Road. Despite the bitter cold and snow, there was a great rush and why not? Heat-stricken people come here to enjoy the cold and snow. Young boys, girls and families were enjoying themselves here. There was a huge rush on shops at Mall Road and people wanted to carry souvenirs for their loved ones. I also bought a shawl for my mother which cost Rs.600. Kashmiri Tea and other food stalls were also surrounded by people. But what surprised me most was the people who were enjoying the ice cream even in the bitter cold.
Just one blanket was not enough to sleep in the hotel at night so I had to cover myself with double blankets. I realized that the clothes I had brought with me were not enough to withstand the cold, so I borrowed a jacket from my friend in the morning.
It was Saturday, February 20th. I woke up first as usual but all three of my companions were enjoying a good sleep and I waited for them to go out again when they woke up. As I said before, we are not here just to sleep in a hotel room.
After having a hot breakfast (With Siri Paye) in the morning, we spent the whole day enjoying the snow-capped mountains at Mall Road and Kashmir Point. Assad showed us his school and his home. To avoid the cold, I bought a jersey shirt for myself and came back to the hotel at night. We were so tired and fell asleep while chatting.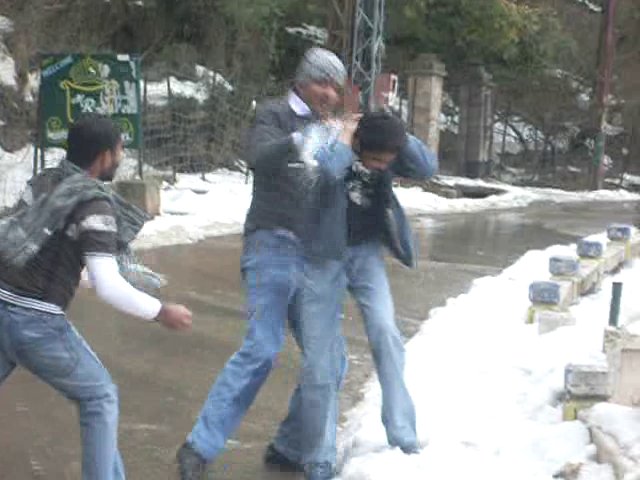 The next day Assad had to go to his village so he said goodbye to us and left. It was Sunday, February 21, and since it was a holiday, there was a rush on the Mall Road since morning. Today we planned to go to Patriata known as New Muree. I put on my new jersey shirt which I bought from Mall Road yesterday.
We booked an open air jeep and started our journey towards Patriata. It was a sunny day. The snow around the road was shining with sunlight. Patriata has the largest cable car chairlift in Asia. Due to fatigue, I was reluctant to stay any longer, but when I reached Patriata, I found out that there is still a real beauty to be seen.
First we reached the second hill by chairlift, enjoying the beauty of the mountains, from where we boarded the cabin car to reach the third hill. One cabin could seat eight people.
On the third hill, the view of the collection of white snow-covered trees was breathtaking. There were also various dining points and relaxation spots. We hiked further along this hill and reached the next point where you can see the beautiful view of the mountains in Kashmir. Tired of constant hiking, we got down on horseback and returned to Patriata by cabin car and then by chairlift and started our journey back to old Muree.
Arriving at Mall Road, on Arsalan's insistence, we also enjoyed ice cream in the cold. After picking up luggage from the hotel, we returned to Islamabad. I was tired from the continuous journey but I had to travel further for home town.
My friend Abbas dropped me off at the bus stop. I left Islamabad with a heavy heart. I slept all the way in bus opened my eyes in the morning when reached Bahawalpur.
The cold, fever and cough gripped me for the next week, but I'm fine now and recording my memories. One thing is for sure, I will come back again.